QUE TAL... RECOMENDAMOS EL USO DE LOS REPRODUCTORES STREAMPELIS Y STREAMDRIVE. SALUDOS.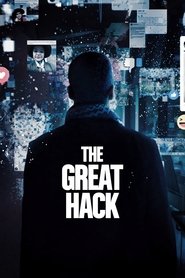 Nada es Privado (The Great Hack)
Ver Nada es Privado (The Great Hack) online gratis HD completa en español en Pelis24.app 
The Great Hack profundiza en el caso de Cambridge Analytica, empresa estadounidense que había estado recopilando datos personales de 87 millones de perfiles de Facebook para utilizarlos con fines políticos en la campaña de Trump por la presidencia en Estados Unidos y el Brexit en Inglaterra.
El desarrollo del documental se apoya en el testimonio de David Carroll, profesor de la Parsons School of Design de Nueva York, que demandó a Cambridge Analytica, al igual que Brittany Kaiser, una ex empleada de la empresa en cuestión. El Gran Hackeo.
Duration: 113 min
Quality: HD
Release: 2019